Lakewood Apartment Rentals | Lakewood Apartments for Rent
Lakewood, Texas is located in East Dallas, directly next to White Rock Lake, Dallas' most recognizable landmark.  The Lakewood community comes together for many theatrical productions, community sporting events and sponsored picnics at White Rock Lake. Being one of Dallas' finest areas, Lakewood apartments and homes are priced at some of the highest levels in the state and is generally filled with families raising children. The residents here usually fill positions in top-tier professions such as law, medicine and science.
Similar to the Highland Park area of Dallas, Lakewood has very few rental properties available. Apartments that do become available usually range in size from four to five bedrooms. Rental home are usually similar in size. Being such an affluent area, for those who reside in Lakewood with children it is not uncommon to enroll their children in Dallas' acclaimed private education institutions. For parents who prefer public schooling, they also have the option of enrolling their children in the Dallas Independent School District for primary and secondary schooling.
There is a diverse selection of entertainment, dining and cultural attractions for the residents of Lakewood. These places include, the American Airline Center, home of the Dallas Mavericks, as well as the Dallas Arts District where the people of Dallas can enjoy theatrical productions, art viewings and much more. Click here to find out more about Lakewood, T.X., and what is has to offer.
Start Your Search for Lakewood Apartments
Dallas-Apartment's Lakewood apartment locator service can help you quickly find an apartment in Lakewood, Texas that meets your specific budget, size, location and amenity requirements.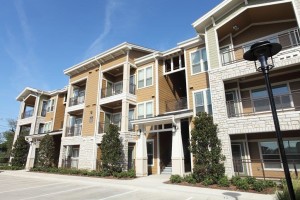 For over 15 years, our experts have been helping people locate Lakewood apartments that perfectly match their every desire. Whether you are looking for a larger two or three bedroom apartment, or a smaller, one- bedroom, we can guarantee we will find you what you are looking for. Simply list all of your preferences and fill out our form and we will do the rest. It is important to keep things in mind like, does the apartment need to allow pets, do you want a complex pool, and do you need to be located near a train station. And remember, our Lakewood apartment locator service is completely free. You can also qualify for a cash rebate when you register and locate an apartment in Lakewood, Texas.
To get your customized list of Lakewood Apartments simply register online or call us today at 972-818-3776 or 1-888-846-3456, and we will begin searching for apartments immediately.